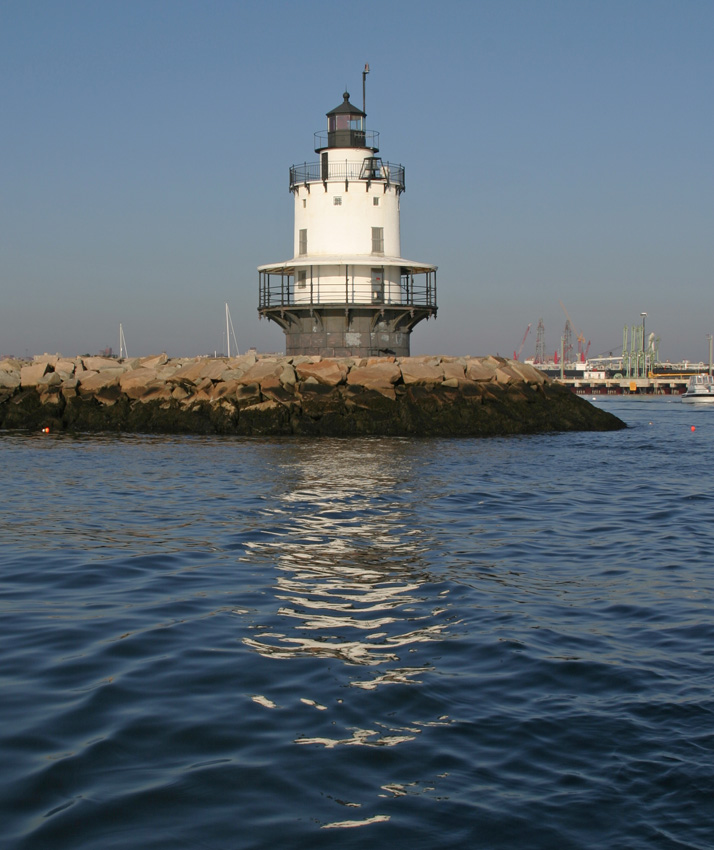 Today we toured the Casco Bay through the Bayview Cruise in Portland, Maine. Unfortunately Amici had to stay at home because dogs were not allowed. We were just gone for about 3 hours though and he had plenty of water, safe toys, and chew toys to play with in his kennel. And, we bought a new air conditioner for our bedroom (this one is bigger and takes up more than 3/4 of the window). Thankfully, now we can stay cool and so can Amici. Above are some of the sites we saw on our boat ride:
Spring Harbor Lighthouse
;
Peaks Island
;
Fort Gorges
(1858-1864); and the
Portland Head Light
If you've never been to the Portland Head Light, it is one place you should put on your list. We live in a lovely, fun, clean city (as we jokingly call a town especially compared to Boston, etc.). Come visit
Portland, Maine
!
We had a great time. We enjoyed the sun and the beautiful scenery but as always, it is nice to come home; especially to our lovable pup Amici. He was peacefully waiting in his kennel and very happy to see us when we came back.